Hiscox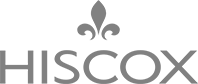 Company Needs
As Hiscox continued to rapidly grow its business in the US, they required a single technology platform that had the ability to meet both the demands of their operations and the evolving needs of their clients.
Business Process Efficiencies
OneShield Enterprise is designed to streamline technology operations onto a single platform. The flexibility of the platform gives Hiscox USA the ability to communicate with external systems in an efficient way, and attain speed-to-market capabilities that match the fast-moving segments they serve. OneShield platform provides Hiscox with many competitive advantages including pre-existing insurance content, features, and functions that can be configured to their own unique workflows and processes.
Outcome
Seeking to achieve greater efficiencies and productivity and most importantly a seamless contemporary digital client experience, Hiscox is implementing the OneShield Enterprise platform end-to-end solution for policy, billing, claims and reporting.
OneShield Enterprise's customer-centric approach and highly extensive applications will help support Hiscox's longstanding commitment to excel at customer service while providing innovative specialist insurance solutions.