PMA Insurance Group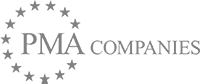 Company Needs
PMA was in need of a billing system to handle agency (both statement bill and account current) and direct billing. Following the selection of OneShield Billing, PMA leverages the solution to handle all of their billing needs, including large daily volumes of cash and policy transactions.
More than Billing
Recognizing the need to modernize their existing billing system PMA received more than just a technology upgrade when selecting OneShield Billing. As an organization that operates as B2B2C, they wanted more than a system that could handle agency and direct billing. With OneShield Billing, PMA leverages the robust delinquency processing capabilities to handle past due policies, including late notices (NOIC), fees and other steps of the dunning process. Placing great value on the single view of the customer, OneShield Billing also provides their agents and brokers easy access to the information and device independence with portal capabilities for delivering quality customer experience.
Going beyond producing a bill each month, the system extensibility provides PMA with centralized data access to risk control, claims, client services, underwriting and sales account reps that can further improve their offerings and customer experience. PMA is now equipped to configure their billing products and programs, and they can leverage the system in the future beyond traditional billing. The flexibility delivered is allowing them to further enhance their differentiation in the products and services they provide.
Self-Sufficiency
PMA wanted a platform that would evolve with them and the idea of hosted solution fit with this goal. OneShield Billing provides PMA with peace of mind allowing them to focus on the business not the infrastructure, while lowering their overall total cost of ownership.